Sustainability
We hold ourselves accountable to preserve non-renewable resources with our ability to design innovative solutions at the leading edge of building sciences.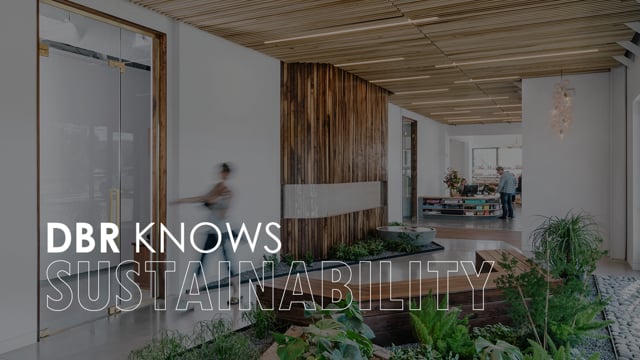 DBR's Sustainability Services
Green Building & Sustainability Certification/Code (LEED, CHPS, ENERGY STAR, WELL, AEGB & CalGreen)
Building Performance & Energy Modeling for Early Design and LEED/Code Compliance
Passive Design Assessment & Strategies
Daylight & Lighting Assessment
Life Cycle Cost & Life Cycle Assessment
Sustainability & Energy Efficiency Incentive Funding
Energy & Water Assessment and Audit
Solar Feasibility Studies
DBR's 50-Zero Initiative
For 50 years, DBR has been engineering building systems to create healthy, comfortable, and productive indoor environments. Our work has been focused on making life better by providing places for living, working, and learning at comfortable temperatures with healthy air, quality lighting, and effective plumbing. Unfortunately, the MEP systems that we design consume a significant amount of energy. As our communities continue to grow and develop, the cost of building energy use is growing. The cost of this energy use includes economic, social, and environmental elements.
Our Goal: For all DBR projects to be designed Net Zero Ready.
Our Strategy: We will use proven best practices and innovative new ideas to dramatically reduce the projected annual energy consumption and facilitate on-site renewable energy.
Energy Modeling is in the early design stages when key decisions can have the greatest impact.
Integrated Design where synergies are recognized and a project's potential is maximized.
Innovation with ideas is welcomed by every member of the team.
Our Commitment: We intend to speak openly to our clients regarding the cost and benefit of design strategies. We will share the projected EUI for every project. We will hold ourselves accountable for the impact that we make on our communities.
Net Zero Defined
Net Zero Energy: The estimated annual energy consumption of a building (electricity and natural gas) is equal to the estimated annual energy production of on-site renewable energy sources.
Net Zero Ready: An estimate of the reasonable amount of energy that may be produced by on-site renewable energy sources is equal to the estimated annual energy consumption of a building (electricity and natural gas) – and provisions are made to allow the renewable energy sources to be installed in the future and integrated into the building's electrical system.
Sustainability Project Highlights
Our commitment to sustainability includes initiatives for Clients seeking alternative means to integrate green concepts into their buildings. Our Sustainability Department demonstrates our commitment to improving the environmental performance of buildings and shows the value we place on this professional service.
1st LEED Public School in Texas – West Brazos Junior High School
1st LEED Platinum Building in San Antonio – Eagle Veterinary Hospital
More than 140 LEED certified projects and sustainability projects
Over 18 million square feet in LEED certified projects
Additionally, our Commissioning Department aids in providing an all-inclusive experience for sustainability needs. By integrating our solid and deep understanding of engineering designs, we provide comprehensive solutions to meet project sustainability goals.